Wednesday and Thursday I rode steep trails in Utah on an electric-assist mountain bike, and I loved it. The bike was a Specialized Turbo Levo SL.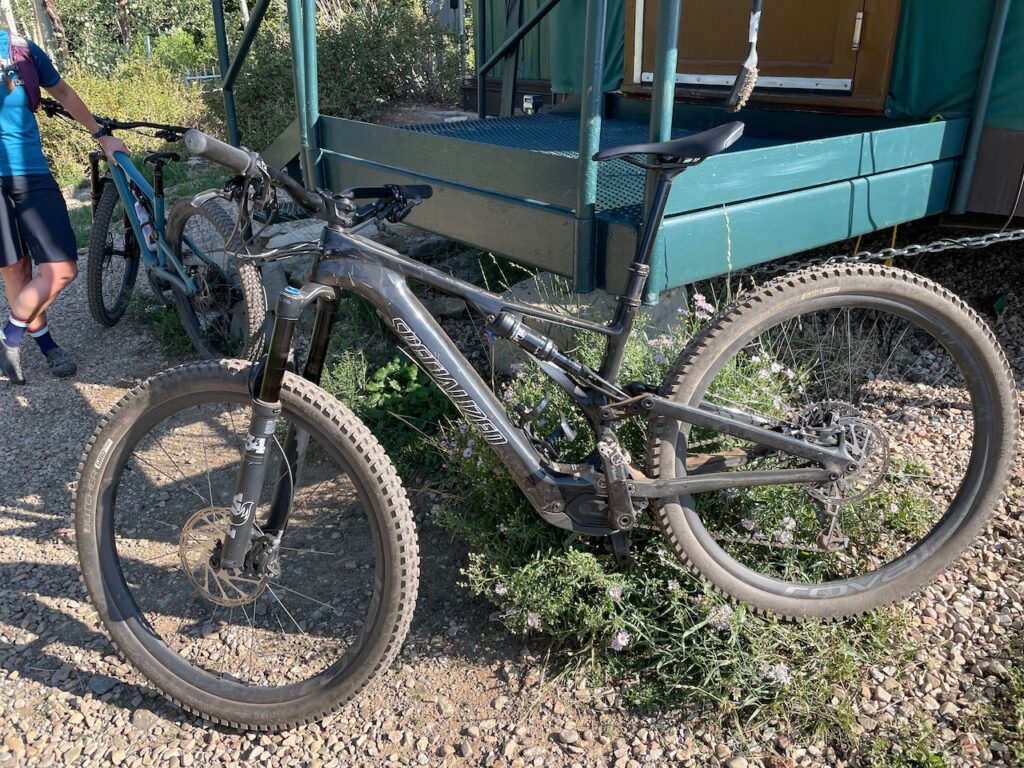 It's an interesting bike and is a little bit of a wonderful oddity in the world of e-bikes. It's lighter and provides less assist than most other options. At maximum assist (Turbo mode), it'll double the amount of effort you put into the pedals. For comparison, Specialized's "regular" Levo motor will quadruple your effort at full assist and weigh a good ten pounds more.
The bike has four levels of assist: off, eco-tour, tour and turbo. While a very light e-bike, it's a pretty heavy mountain bike. Pedaling that thing uphill without assist would get old (and exhausting) very quickly. I know because I tried, briefly. After we'd ridden a little while, my riding buddy asked if I'd kicked it into Turbo mode. "I'm scared," I explained. "I tried a drug once in college, had the time of my life and decided that I'd better never do that again. I'm not sure I should try Turbo." I was also nervous because I'd rented a regular (popular terms are acoustic, analog and muscle) bike to ride later in the week, and worried that I'd get addicted to the assist. As a result, I tried to use as little as I could.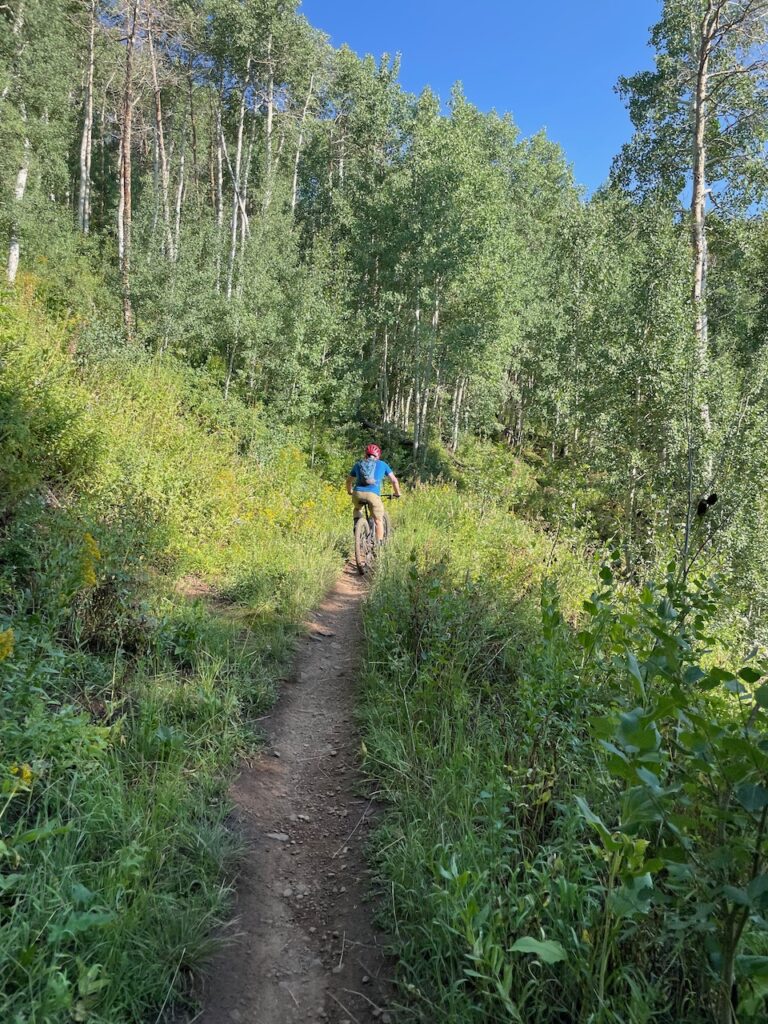 Riding the Levo SL uphill was great (which is really the reason one might consider a Levo SL). The motor makes a whirring sound, but I didn't find it offensive even after a couple of hours. Power transfer is incredible. I've ridden e-bikes in which you move the pedals a partial rotation and then the power comes on in a big wallop . Not so with this bike; power comes on instantly and smoothly.  Riding downhill was super fun. SUPER FUN. Yeah, I noticed the weight, but the bike could still be whipped around easily. I have nothing but good things to say.
I felt like I was riding the bike in Michigan because e-bikes are not allowed on the trails we were riding. Normally I'm very serious about following rules, but I've seen the reports from IMBA and believe that pedal-assist mountain bikes don't tear up the trails.  My riding buddy and I tried to be as polite as possible. We'd turn off the motors around other cyclists. We tried to be as innocuous as possible and not pass people going uphill. When someone did mention our e-bikes, they mostly wanted to understand the experience. In short, we didn't get yelled at, but we tried pretty hard to avoid anything that might induce yelling.
On our second day of riding, my buddy had a bit of range anxiety early on. She'd planned a pretty big ride and did NOT want to run out of juice before we got to the summit. In the end her anxiety was unwarranted, as her bike had more than 35% battery remaining when we finished. Range anxiety is a thing with e-bikes, and lots of the new models have options to add a supplemental battery.
After two days on the Levo SL, I rented a super-sweet Stumpjumper, one of my very strong friends rented a Tallboy and my e-bike buddy continued riding her Levo SL. Holy heck! Riding that Stumpjumper up the same hills was a lot more work — this after I'd been very careful to use the least amount of boost possible on the e-bike. I'm sure my breathing sounded like a vacuum cleaner with a clogged filter. Make no mistake, it was great, but a more hard-core kind of great. My butt was more thoroughly kicked more quickly when riding the normal/analog/acoustic/muscle bike. I will say this: I felt something like pure joy coming down the mountain on the Stumpjumper. Oh my gosh that was fun.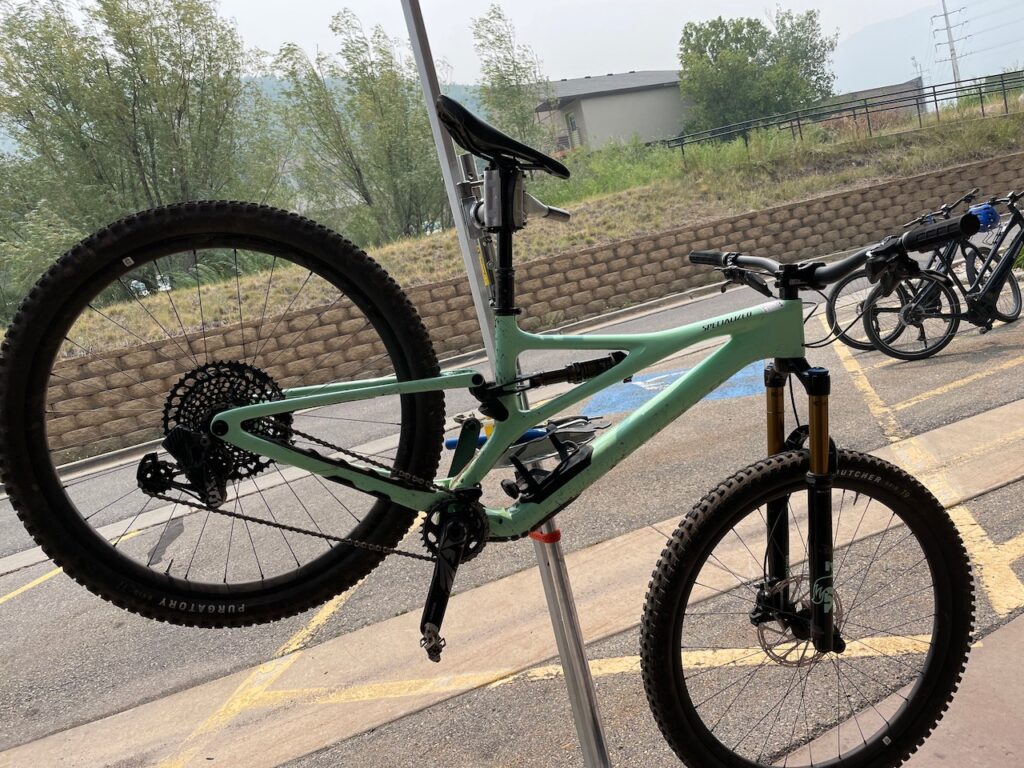 What you've heard is true: you can get as much workout as you want on an e-bike. You also have the capacity for more. In my case I was able to ride longer, go higher on the mountain and see more sights. It was really quite something.