Today was Custer Stampede, and we decided to try something new, the Pedal Motivation Station. We had a tent, a generator, a PA system, some music, a cowbell, a bullhorn and several loud voices. As both motivator and motivated, I thought it was great fun, and I hope you liked it, too.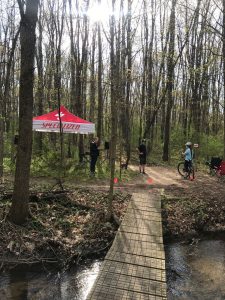 Racing today was pretty terrific. My fitness isn't great and excuse, excuse, excuse, but it was great to be in the woods with nice people doing something I enjoy. Really great. Several of my co-workers also raced today, but I think Kalyn had the biggest smile.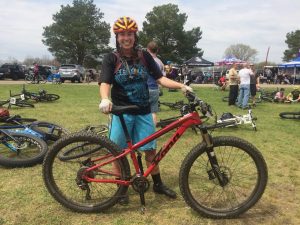 I rode a bike I haven't yet written about, a Specialized Camber. I bought the frame and wheels from J'Son (after he'd already used up all the speed, I think) and either had or purchased everything else. It's a very fun bike and served me well today. For sure: it was not the weak link in my performance chain.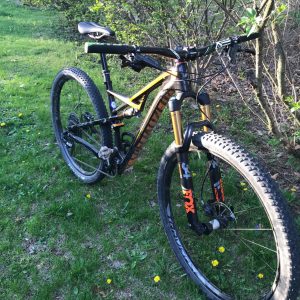 Last recurring thought: lots of fun. I enjoyed the race itself and had an excellent time in the beer tent afterward, swapping stories and cheering for those still finishing. Good vibes all around. Nice work, SWMMBA. I look forward to more.