Spring is trying to spring, and early Spring makes me think of dirt roads, crud-filled bike lanes and the appeal of what are now referred to as Gravel Bikes. Let's start with a bit of definition and distinction. Then I'll ramble about figuring out what you might want in a gravel bike. Finally I'll finish up with a list of some of the super-killer options we carry.
Gravel bikes were kinda born of racing which is born of riding on the roads you like to ride while trying to go faster than your friends. Locally, it started with Barry Roubaix. Nationally, the Dirty Kanza is a big deal. Personally, I think the DK is a bigger driver of current gravel bike design than, say, Barry Roubaix. My feeling is that local racing and riding is totally do-able on tires not wider than 32mm. The strange mud in Kansas can reward a significantly wider tire. While designing a bike for a wider tire, why not drop the bottom bracket just a little bit for better high-speed handling. And for really long 200-mile races (or long days in the saddle, period) we might make the bars a tad higher and closer to the rider.
This, in broad strokes, describes the general differences between a gravel bike and a traditional cross bike: more tire clearance, lower bottom bracket, a more relaxed riding position.
Let's talk about what you want. 40mm wide tires are a "thing" with gravel bikes, and I've done that before. It's great to fear almost nothing in the road. It can be less great to haul around a heavy tire, and a 40mm tire is almost surely heavier than a 32-35mm tire.
Bottom bracket drop is pretty easy to picture. Imagine a horizontal line going from the front axle of your bike to the rear axle of your bike. The vertical distance between the center of your crank/bottom bracket and that line between the axles is the BB Drop. "Normal" bottom bracket drop in road bikes is right around 70mm. Cross bikes might have as little as 6mm, while some gravel bikes will have more than 8mm of drop. How much does bottom bracket drop matter in Michigan? I'm gonna go out on a limb here and say: not much. More drop contributes to stable high-speed handling. Less drop promotes a punchier bike — a bike that feels like it accelerates with vigor.
Riding position is the last consideration, but maybe it should be first on my list. There's been a pretty interesting tendency toward higher, shorter positions, relative to cross and road bikes. By this I mean that the bars are up higher and the distance between the saddle and the bars is shorter. Some people (especially people with proportionately longer legs) love this.
If you're considering an all-road (yet another great term!) bike you might think about a few things: how wide a tire do I want on there? What sort of riding position would I prefer? Does this bottom bracket drop even matter? And then there are the questions involved in every bike purchase: Can I accessorize it as I wish? Do I like the color? Do I like the drivetrain? And of course: how much is this gonna cost me?
Let's talk about some bikes.
Trek came out with the CheckPoint a while back, and it really plugged a hole in their lineup. While maybe a little bit late to the party, the CheckPoint arrived with all the options — great tire clearance (in the ALR and SL models), a gravel-low bottom bracket, great looks and a lot of price point options.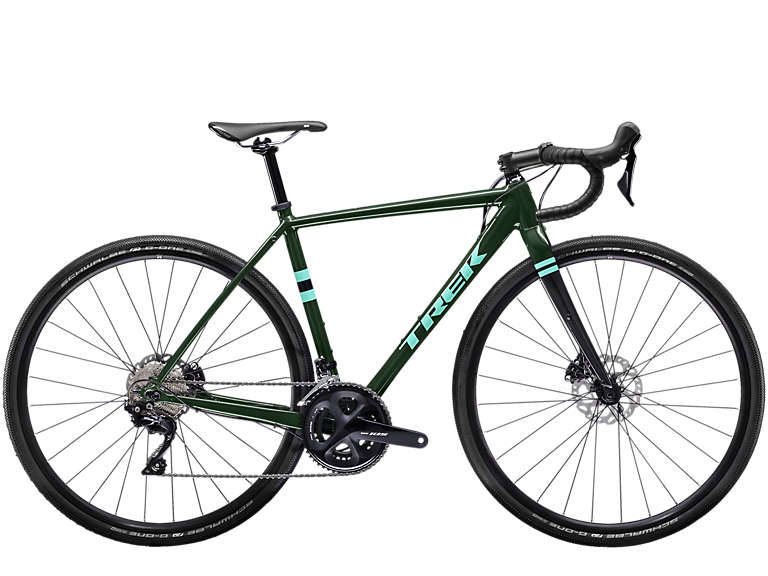 The Crockett is another Trek worth considering. Same great tire clearance, just a little bit more cross-oriented.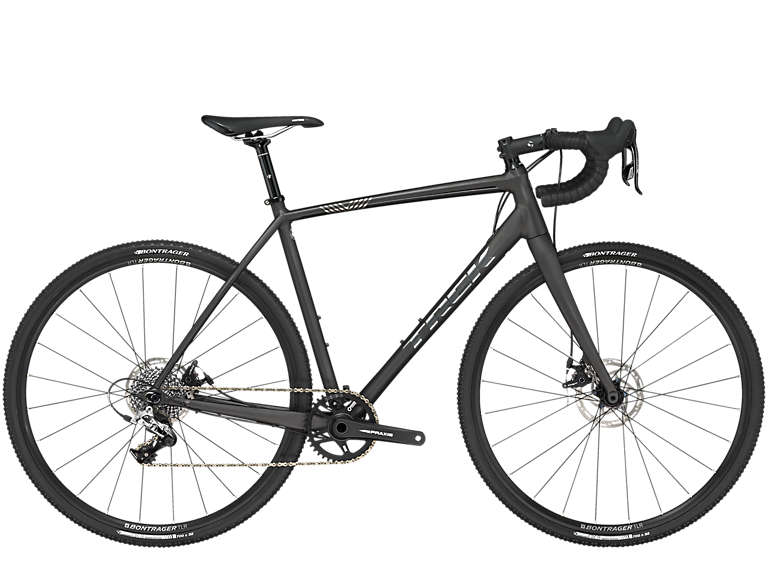 Specialized has a couple of bikes worth considering.
The Diverge was the best-selling gravel bike in the country last year, and why not? Very low BB, very relaxed position, many price options and decent tire clearance have made the bike a real hit.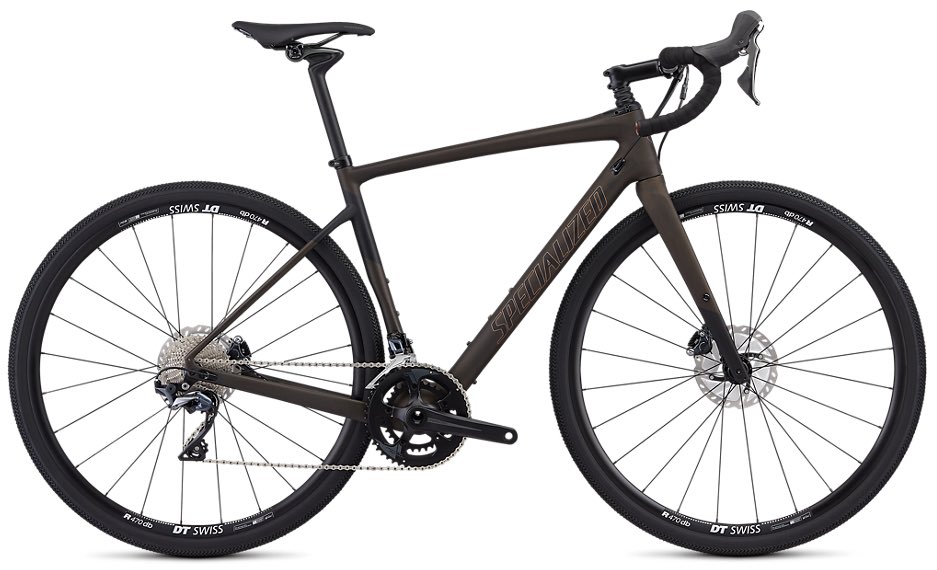 Another option that's been very popular recently is the Specialized CruX cyclocross bike. The CruX has great tire clearance, but the riding position is a tad more aggressive than the Diverge.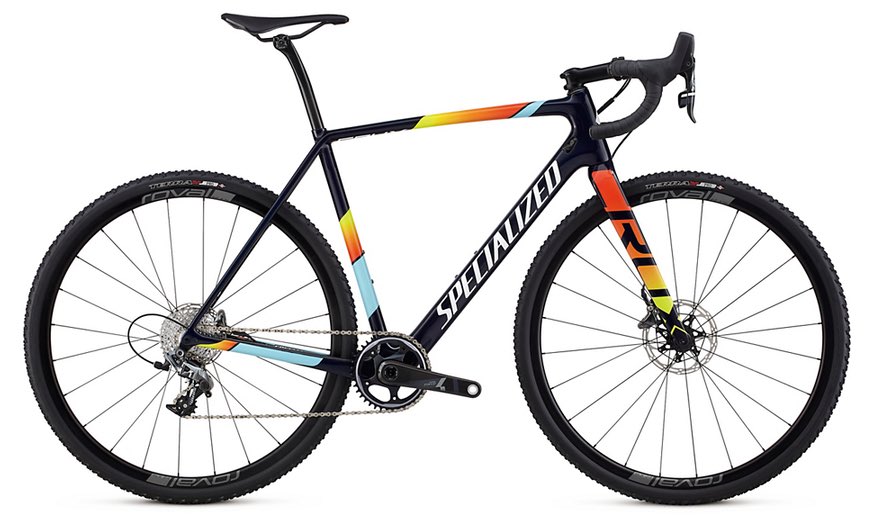 In retrospect, Kona appears to have come to the party pretty early.
Kona's cross bikes, particularly the Jake the Snake, make great gravel bikes with big tire clearance, super handling, great versatility and a marvelous riding position.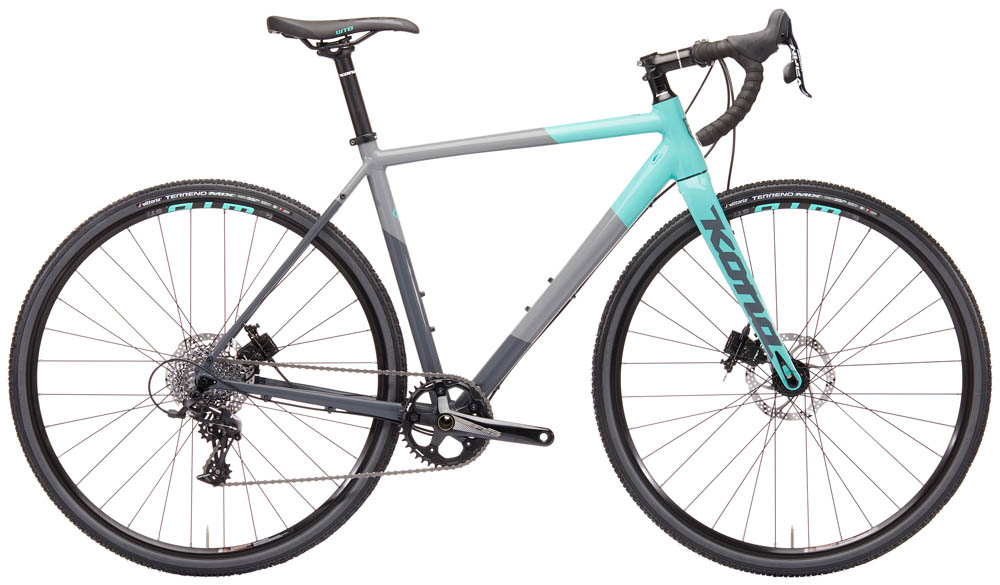 The Rove NRB was the first gravel-plus bikes we saw in these parts. Gravel plus is a very wide tire (slightly larger than 45mm) on a smaller-diameter (650b or 27.5") rim. It's super-stable and comfortable.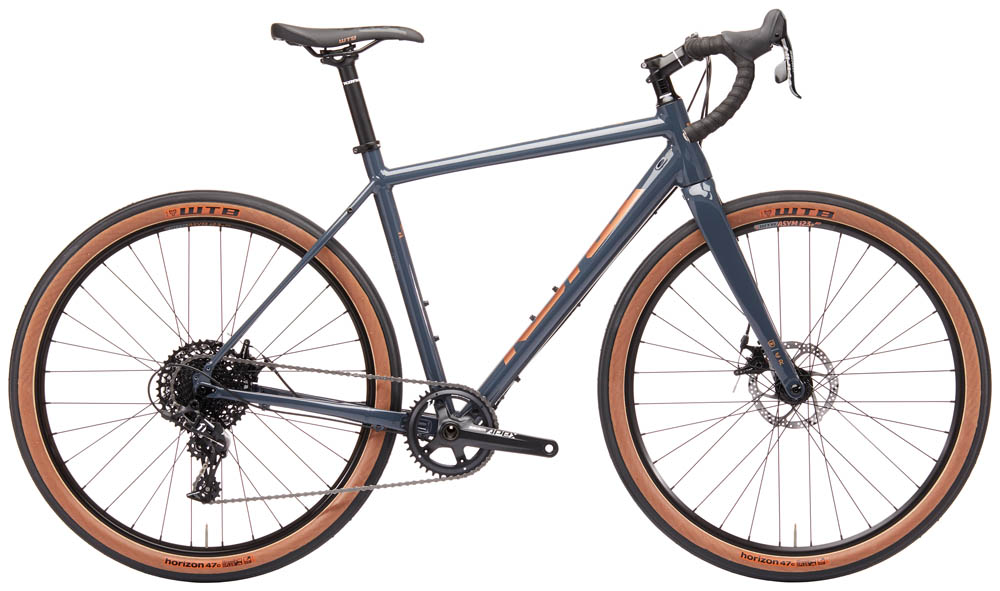 The Libre is more than a carbon Rove. It has unique geometry with a very light carbon frame that makes for a compelling package. Available as a frame or as a complete bike with either a 650b gravel plus setup or with a more traditional 700c tire/wheel combo, the Libre checks a lot of boxes.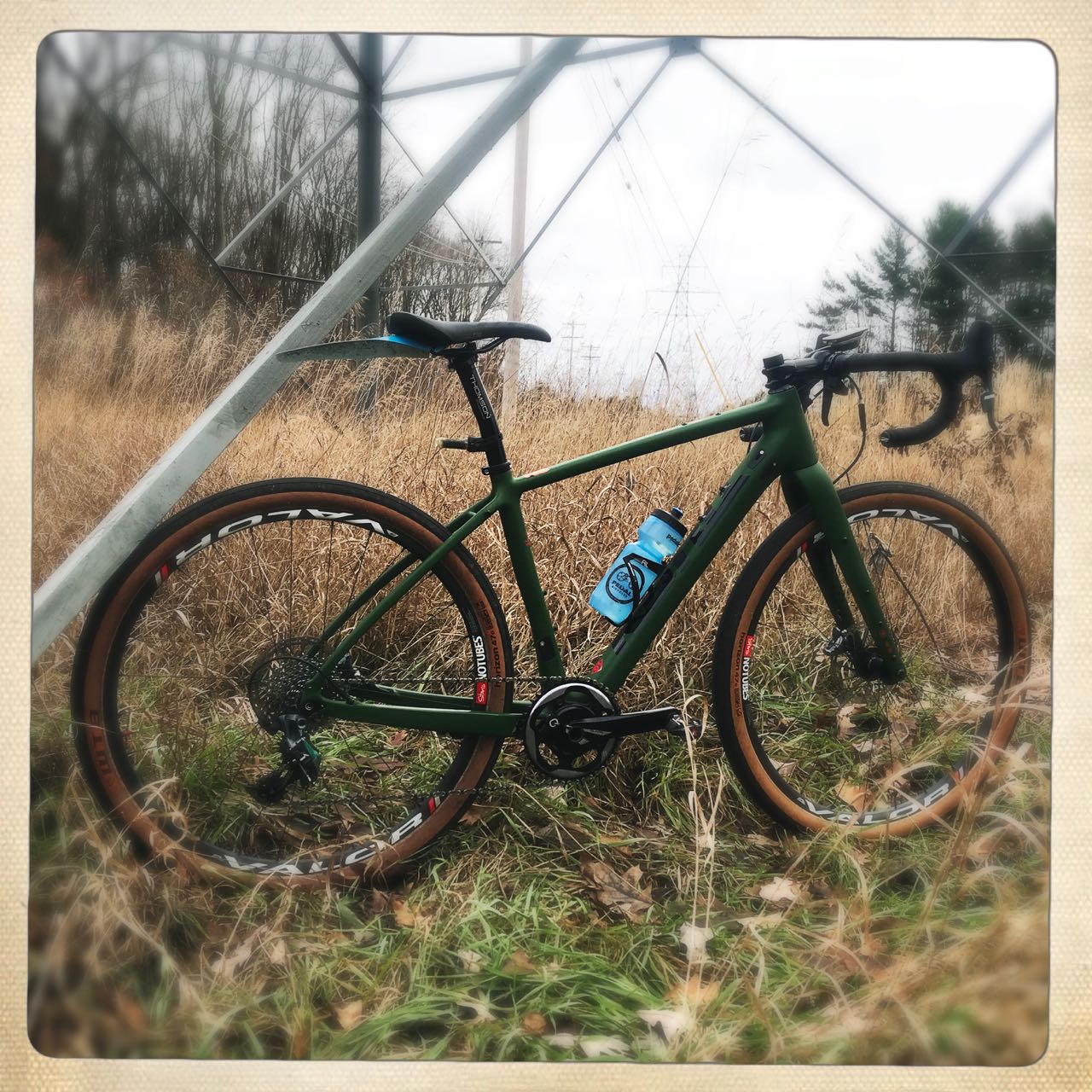 The nifty, smaller brands we sell offer compelling gravel choices:
These days about half the bikes Moots makes are in their Routt series. The chain stays are slightly shorter for 2019, and the differing geometries between the "regular" and RSL bikes offer something for everyone.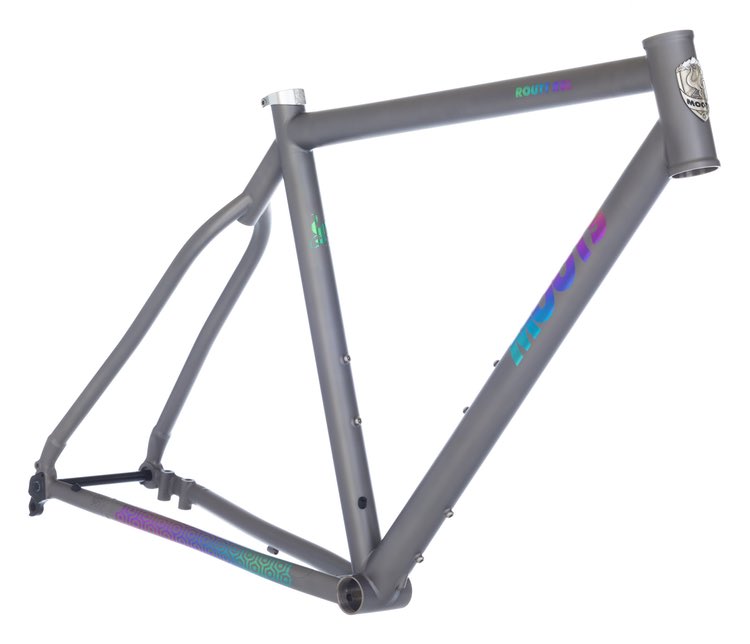 The Open UP/UPPER is very intriguing: really short chain stays, road-bike riding position, tons of tire clearance, a bit of innovative engineering and the ability to order a ready-to-paint frame make this a bike with tremendous performance AND one that you can customize to your heart's content.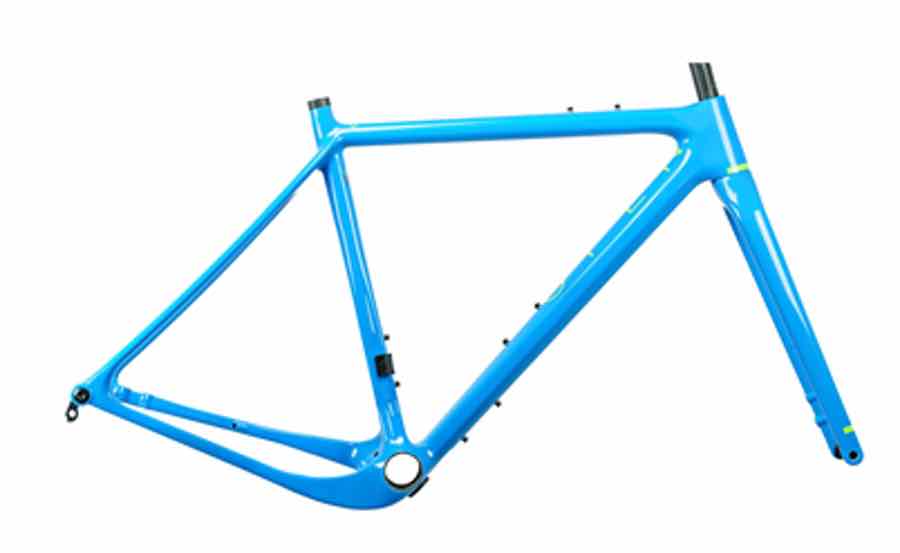 Oh my gosh! So many fun bikes! It can look overwhelming, but it isn't. Once you figure out two or three things that are important to you, the field narrows considerably. We'd be super happy to help you figure it out.