We've known Alex for a long time, since he was but a kid with big eyes. And we watched as Alex grew older, became a more vigorous mountain biker and, quietly, got pretty good at figuring out how things work and how they feel to the end user.
Alex got a new fork for his Process 134 this summer and agreed to write some words about his experiences. Here they are, completely unedited but for formatting.
First Impressions:
~1 month of use
Compared to: Rockshox Pike RC, Fox 34 Performance GRIP, Rockshox Sektor Silver TK, Manitou Marvel Comp
Stiffness:
Stiff enough. Ever-so-slightly noticeably less stiff than a Pike at same travel, only noticeable under heavy braking and sharp fast berms with excellent traction. similar stiffness to 120mm Fox 34, assume stiffer than 34 at similar travel length. Very noticeably stiffer than 32mm stanchion forks that I've ridden.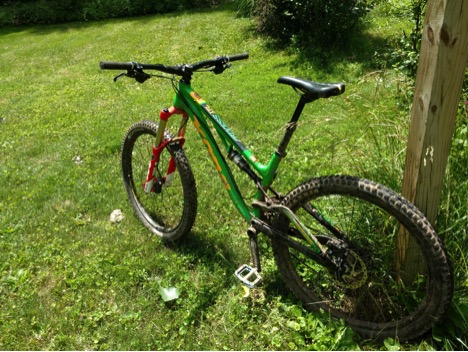 Air Spring:
Very plush with excellent mid-stroke support and bottom out resistance with current setup. Very adjustable. Plusher than the solo-air spring in the Pike that I demoed (but that may have been the damping). similar in slipperiness to the 34, but much more customizable in feel. Much more responsive off-the-top than my old (2014) Marvel Comp, while also providing more mid-stroke support and less dive under braking.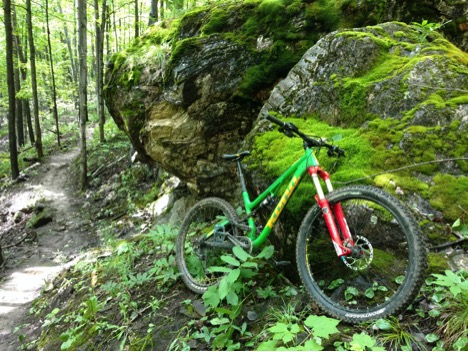 Damping:
Excellent. Best damping that I have had the pleasure of riding, adjustment range is very usable, each click makes a subtle but noticeable difference in how the fork feels, especially the IPA. I think that there could be perhaps more range to the damping, providing more support towards a stiffer lockout, but that being said I wouldn't use a lockout, it's just I'm used to forks having. HBO adjustment is very effective, have had one or two bottom outs according to O-Ring, noticed zero while riding. Compared to Pike RC, much plusher damping, less spikiness on sudden hard hits, and MUCH more adjustment. Similar feel to the 34 Performance GRIP damper, but again, much more adjustable. Much more support than the ABS+ damper tune that I had in my old Marvel Comp while also reacting to harsh bumps faster and absorbing them better. Miles and miles ahead of the Sektor Silver TK that came stock on my Process 134. (As a note, the Marvel Comp also performed miles and miles ahead of the Sektor)
Axle:
Hexlock SL axle is effective and not terribly difficult to use, but not as easy as a QR axle. MUCH more durable than SRAM maxle. I don't have a bike rack on my car, so I take the wheel of frequently to fit it in my car, would probably find use for the quicker removal of the hexlock QR15 axle, but Hexlock SL works excellently.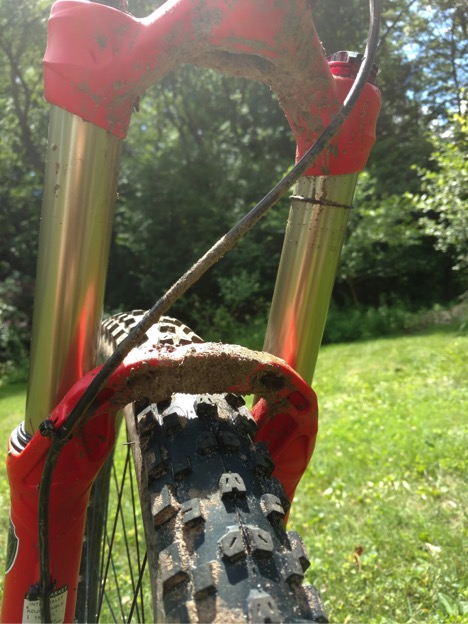 Durability:
Performance has only gotten better since install as fork has broken in. Paint chips and scratches easily, and decals are not durable in the slightest, less durable than on RS Sektor I've had in the past, similar decal and finish durability to Marvel Comp. I've noticed a clicking coming from the front of my bike under heavy braking, could be the CSU of the fork or the centerlock rotor, pretty sure it's the rotor. (I've ruled out the headset by replacing it with a new one)
Comments:
Absolutely eats up repeated square-edged hits while riding high in travel elsewhere, such as climbing and on smooth sections of trail. Excellent support in berms and preloading lips of jumps, while still retaining a plush feel. Have yet to open up the fork to change semi-bath oil. I need to either buy the mattoc service kit or source a thin walled 8mm socket.