It feels like the second or third day of summer, and I thought I'd answer the question that no one's asking, "What are you messing around with?"
I've been playing around with three bikes, maybe four.
Kona Libre
I tend to ride this bike more than mess around with it. It still consists of: Libre DL frame, Stans Valor Wheels. SRAM Force 1 hydraulic drivetrain, Thomson seat post and stem, Bontrager carbon handlebar. 18.5 lbs. I'm happy with the weight and very pleased with its performance. Color me a fan of this 650b gravel "thing."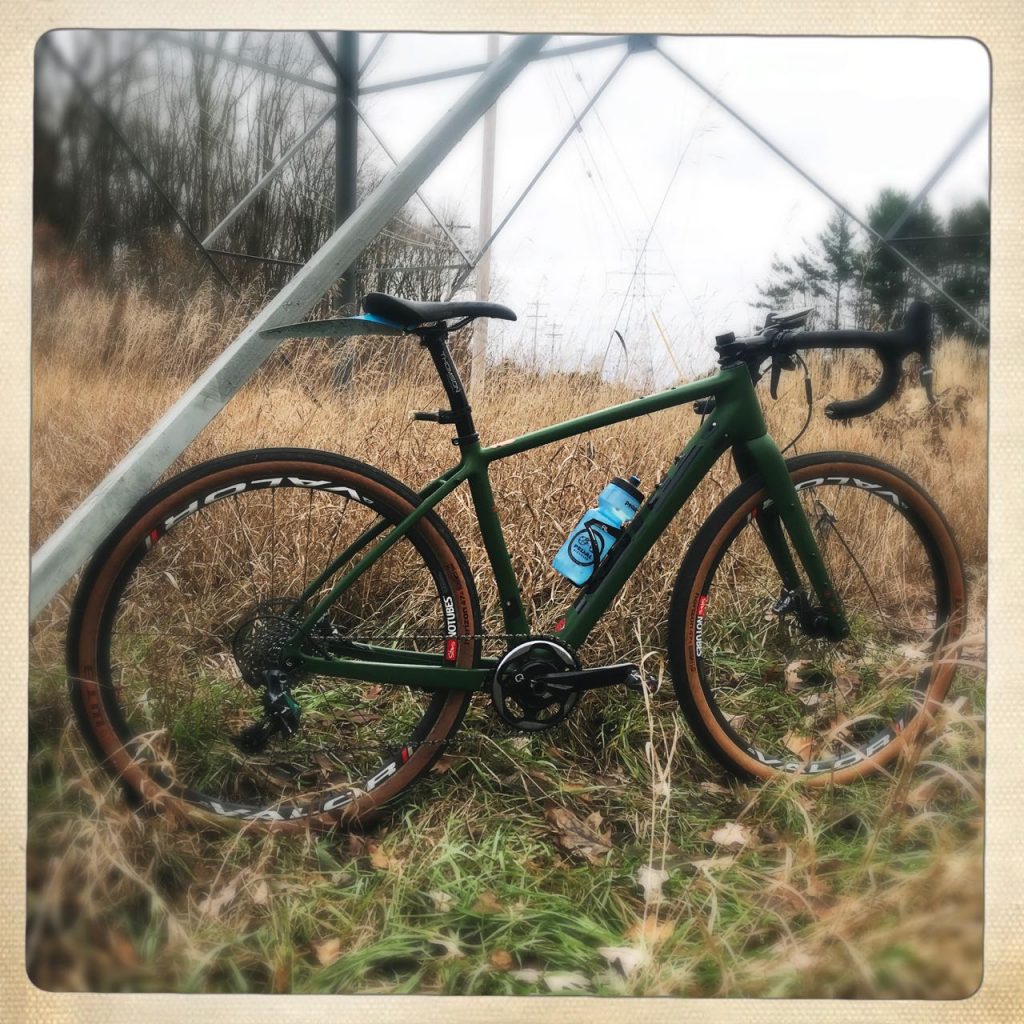 Oh: I'm halfway through an experiment with this bike. MUCH conversation has occurred regarding 650b vs. 700 wheel/tire combinations for gravel. In a half-assed effort to compare the two, I bought a bunch of wheel parts — Velocity Aileron rims, fancy-pants Sapim spokes and nipples and super-neato Onyx hubs —  and asked Kalyn to take the parts and turn them into wheels. Things were looking good until we swiped the tires off these things for a customer's bike. Now they hang in the shop. Perhaps this experiment will be picked up sometime this summer.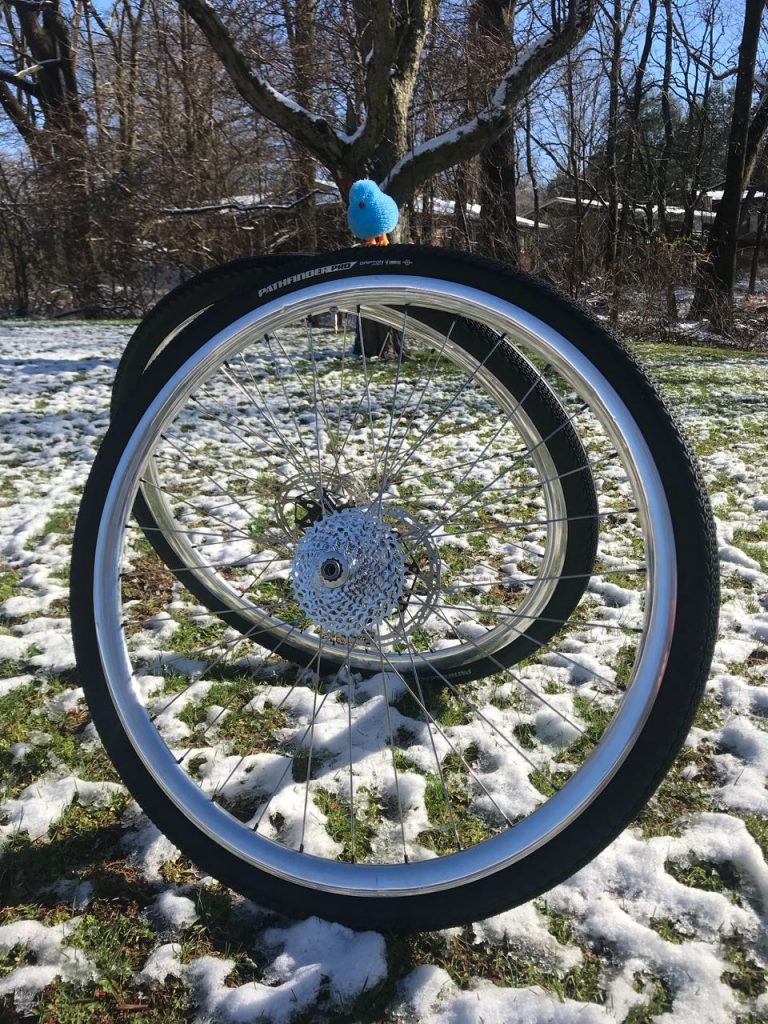 Allez Sprint Disk
This is a frameset built up with a box of parts that included a hydraulic Ultegra Di2 drivetrain, carbon wheels, carbon bar and whatever else. I purposely picked the Specialized Phenom saddle due to the good experience I've had with the stock item on the Epic. The box of parts was originally slated for a Roubaix and contained a compact crank and a very wide-range cassette. I swapped those out for a standard crank and an 11-25 cassette.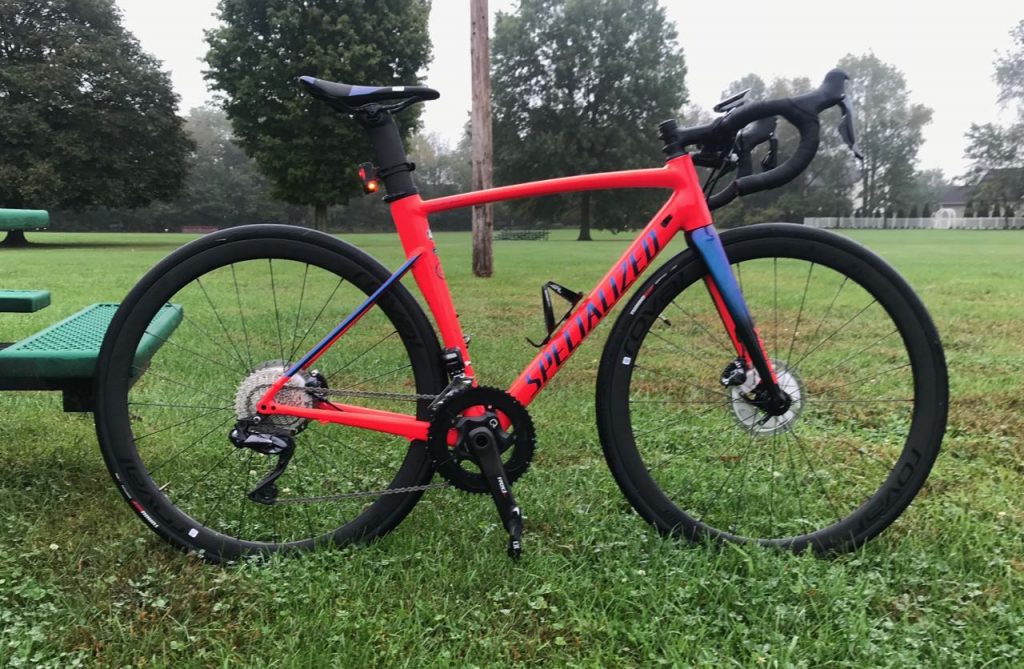 I installed tubeless 28mm Turbo tires a few weeks ago. Took 'em a while to really set up, but they feel great. Tubeless is a good deal for our debris-strewn roads.
The stock headset on this bike was a bit of a bummer. It creaked like crazy and loosened up on a regular basis. I knocked it out, breaking one of the bearings in the process, to find out that it's… a non-standard headset. Bummer. I ordered another that retains the same cheesy plastic top cap and spacers, but it doesn't creak. That's nice.
I like this bike more than I expected. The ride is really not bad at all. The handling is quick, but not too quick. Fun city.
Epic
The big change to the Epic is carbon wheels, a pair of Santa Cruz Reserve 25 with DT 350 hubs. There are a LOT of really great carbon wheels out there, but I picked these, and I like them.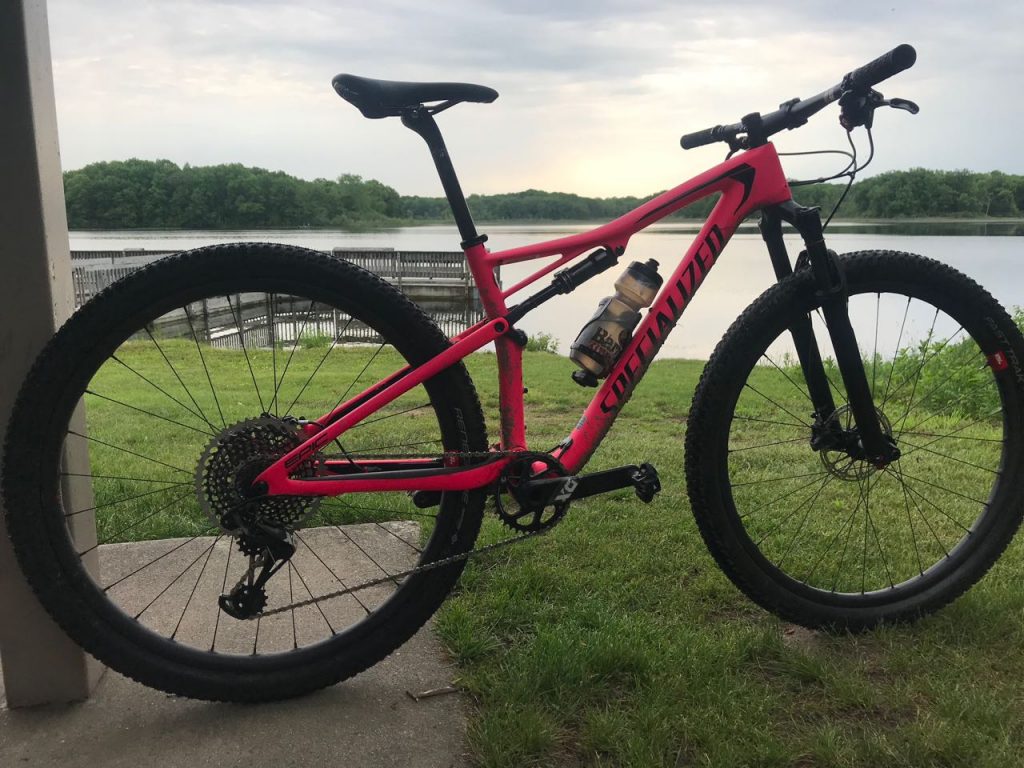 The Epic is a 2019 Comp Carbon with a Charger 2 damper upgrade in the fork and an Eagle X01 drivetrain I had laying around for various other projects. With the addition of the carbon wheels, the bike now weighs (just) under 24 lbs. J'Son approves.
My fork developed the not-unheard-of problem of a leaky air spring. I fixed that, but was unsure that I got the settings back where they belonged (because I never write that stuff down. Which is dumb.) This morning I went down to the shop early, grabbed a ShockWiz, installed it and got ready to go. It never occurred to me that the little light was flashing red instead of green. Sure enough, ShockWiz was dead when I got to the trail. Argh. I ended up brutalizing my air gauge to harvest its battery and got some pretty decent data.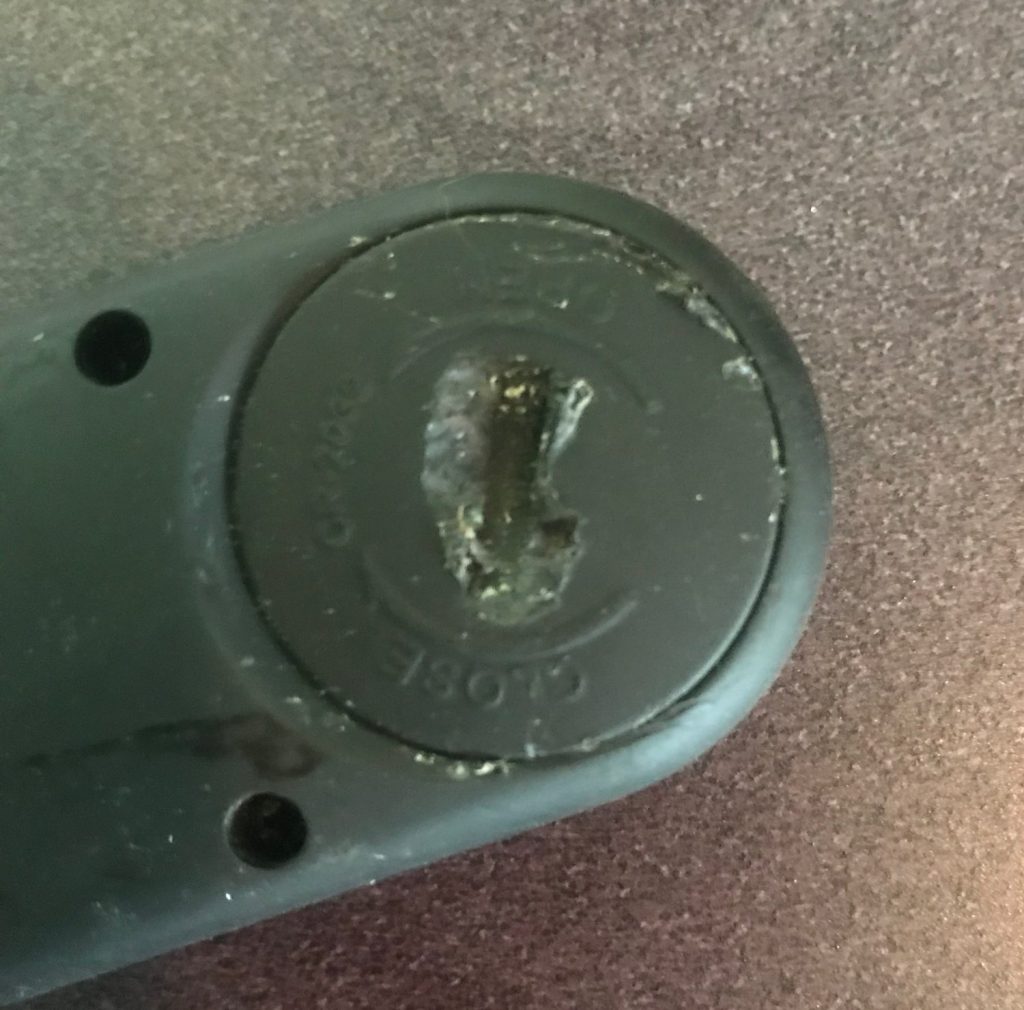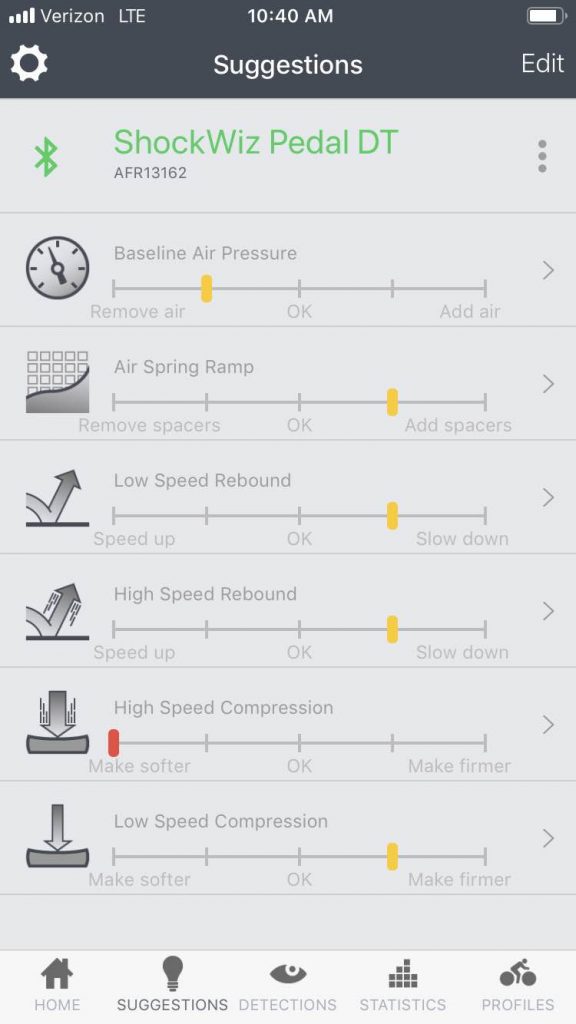 Wandering Eye
I have a 120mm Fox 34 left over from another project. I've thought about putting it on the Epic, but the offset is all wrong (valid question: would I notice?). As fate would have it, this fork would (and does) fit just fine on a demo Blur. As did some Boyd aluminum wheels and a slightly nicer drivetrain. These things cannot be helped.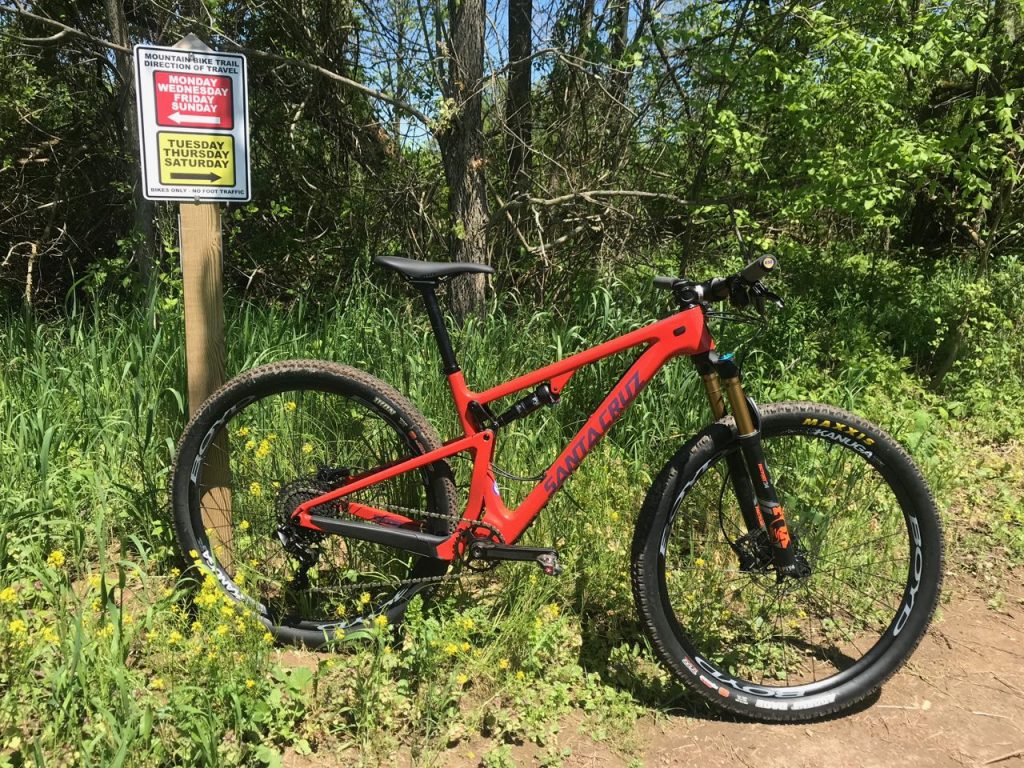 I rode this over-forked bike for a few miles and *really* enjoyed it. I look forward to more testing shortly.