Several years ago I had the chance to ride a Santa Cruz 5010 on trails outside of Calgary, AB. When we decided to carry Santa Cruz at Pedal, I thought the 5010 might be a super bike for, among other things, the Maple Hill Trail, so we brought in a couple for demos.
Last weekend a couple of guys (or maybe The couple of guys) who do a lot of work on the Trails at Andrews were in the shop, kicking tires and talking about the trails. If you haven't ridden the Trails at Andrews you should.
And that's the lead-in to my decision to build the medium 5010 last night and ride it at Andrews today.
First: all of the internal cabling on an aluminum 5010 is not for the faint of heart.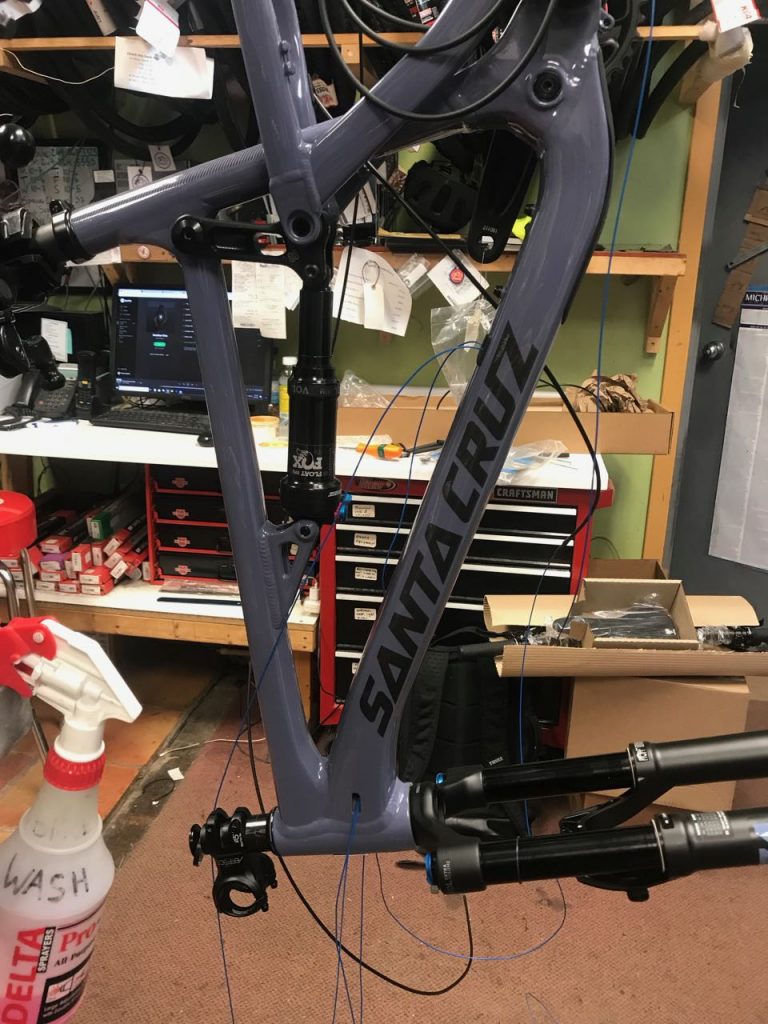 One (hydraulic) brake line, one shift cable and one (hydraulic) dropper post. Whew!
Once at Andrews, things looked like Spring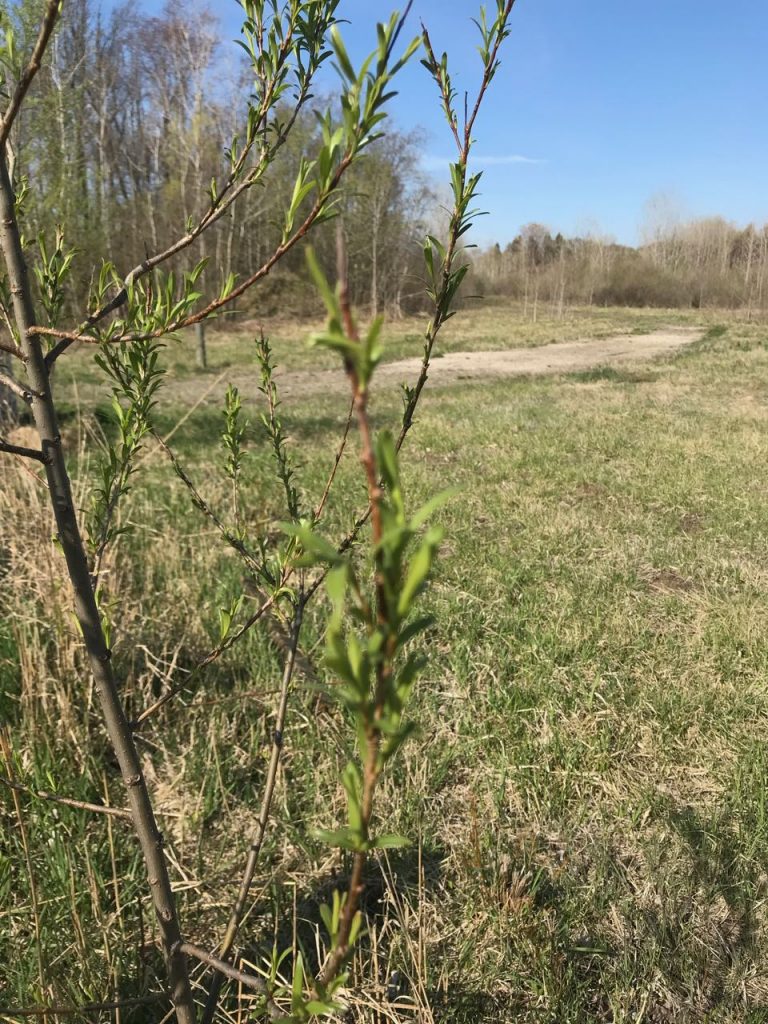 That's actual green stuff on an actual plant. It's great.
I brought my normal bike so I could do a little bit of comparison. I am quite smitten with this  Epic. It has 100mm of travel at each end, no dropper and weighs 24 lbs, 8 oz.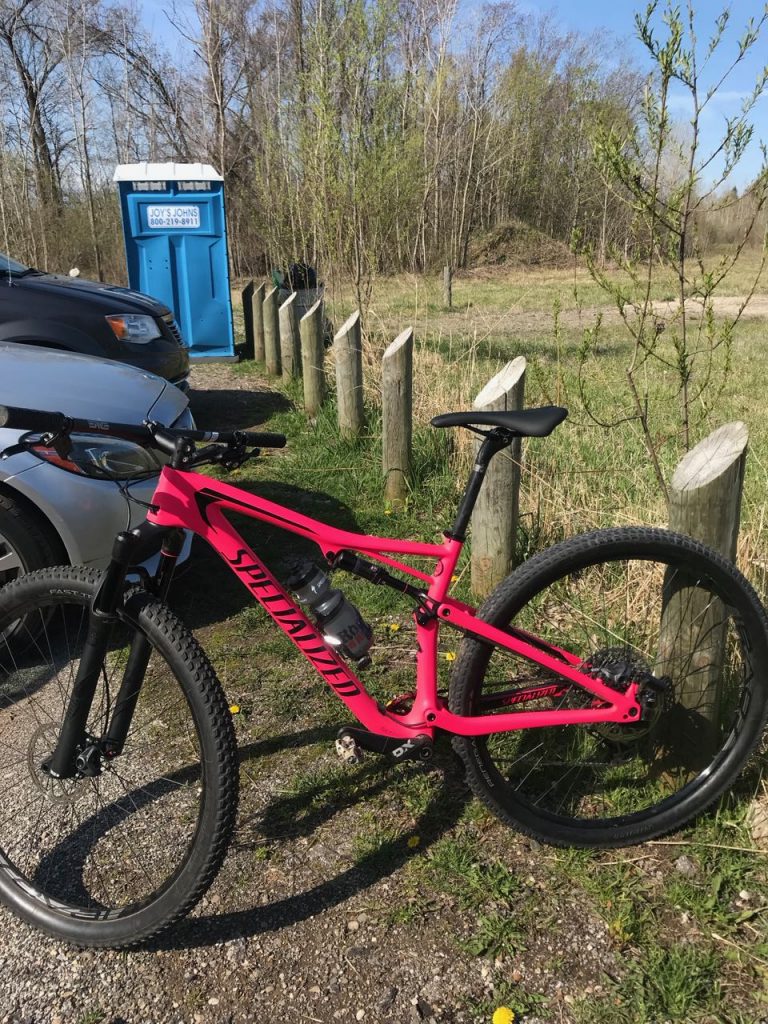 I rode the Epic for a few miles to find my legs and to assess the conditions, which were fantastic. Very little mud, zero sand, tons of grip. Plenty of elevation change, too. Once I felt pretty good, I switched bikes. The 5010 is aluminum, has a dropper and weighs 32 lbs. 7 oz., nearly six pounds heavier than the Epic. Putting the bikes on the roof, the 5010 felt heavier. It also felt a little heavier riding, but certainly not six pounds heavier. I didn't weigh 'em until I got home.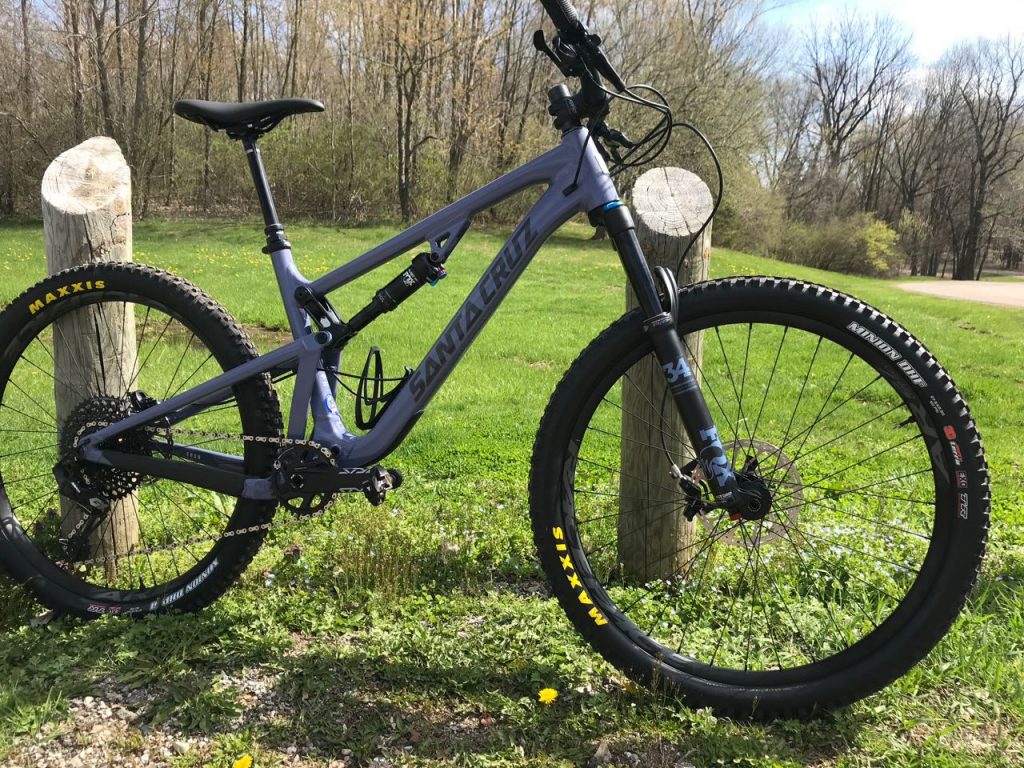 This lovely color is called Eggplant.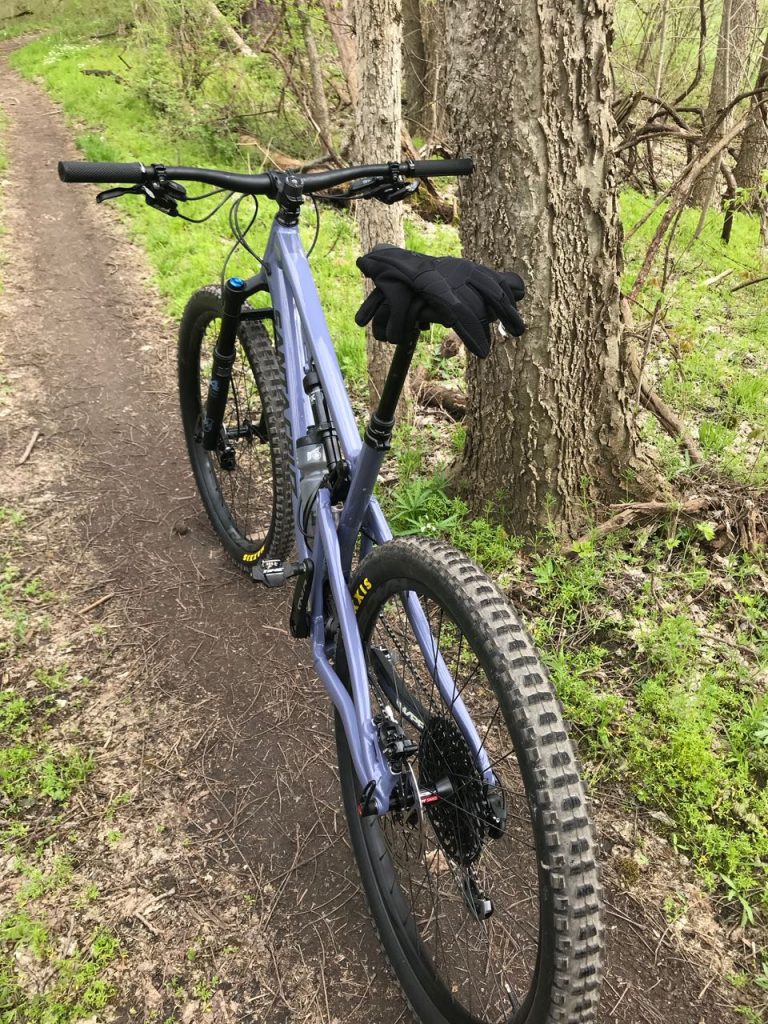 Pretty quiet at the trail today, so I could park the bike in the middle of the trail and take a picture.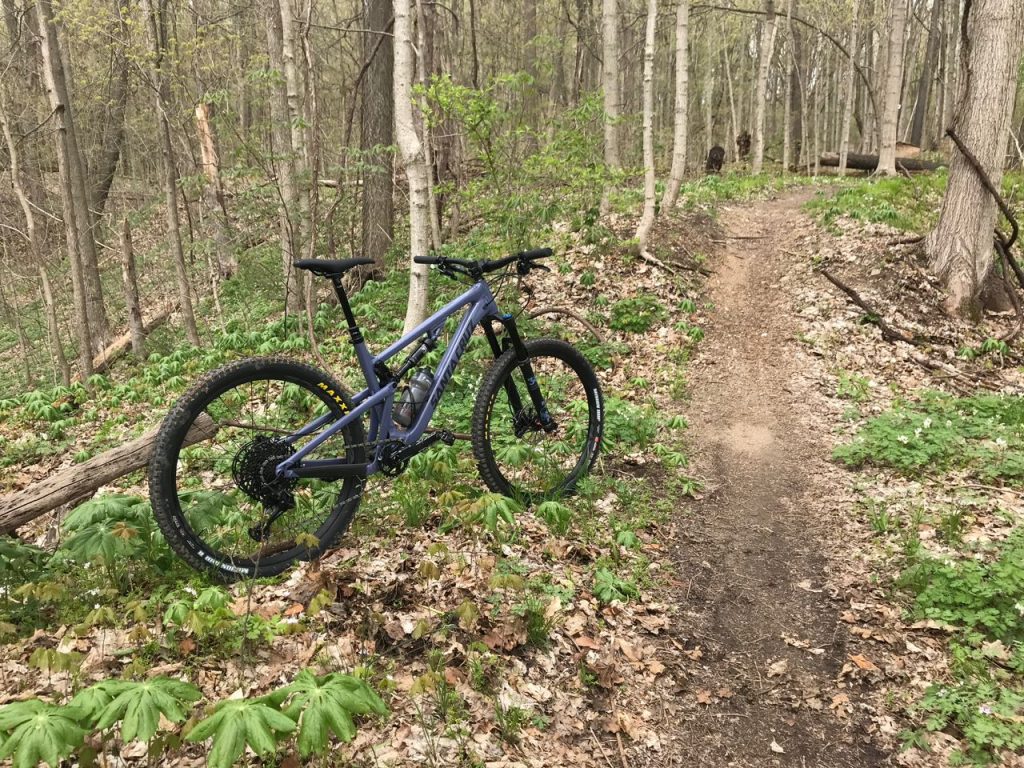 Nice picture among the Dr. Seuss plants that always make me think of Spring. Perhaps because they show up in the spring.
I wanted to ride 'em both just to get a little bit of contrast. Yeah, the Epic is #RaceBike, but it's also just a really great bike. The handling agrees with me. I run the suspension pretty plush and like it. Heck, I even like the tires. It's a great bike.
The 5010 is a bit of a different beast. Heavier? Yes. Sluggish? Absolutely not. It was a lot of fun. I suspected that I might hit the pedals on a regular basis but such was not the case. I could feel tons of unexploited potential in this bike. It wanted to jump. It wanted to party until dawn, but I'm a go-to-bed-early guy.
I'd like to spent more time on Eggplant. I'm also itching to try out the Blur.