The Stumpjumper or… How I stopped worrying and learned to love the squish
Editor's note: We started a new program in early 2018 in which Pedal would fund a new bike for full-time employees. There are very few restrictions. Employees are encouraged to get something they'd really like, but might not purchase themselves. In exchange for the bike, folks were asked to write a longer-term review of their bike, which we'll start unveiling… now. As many of you know, Matt superbly manages the service department at the downtown shop. Matt knows a TON about suspension and was super intrigued by the new Stumpjumper when it came out a few months ago. He got one as quickly as possible. Here we go.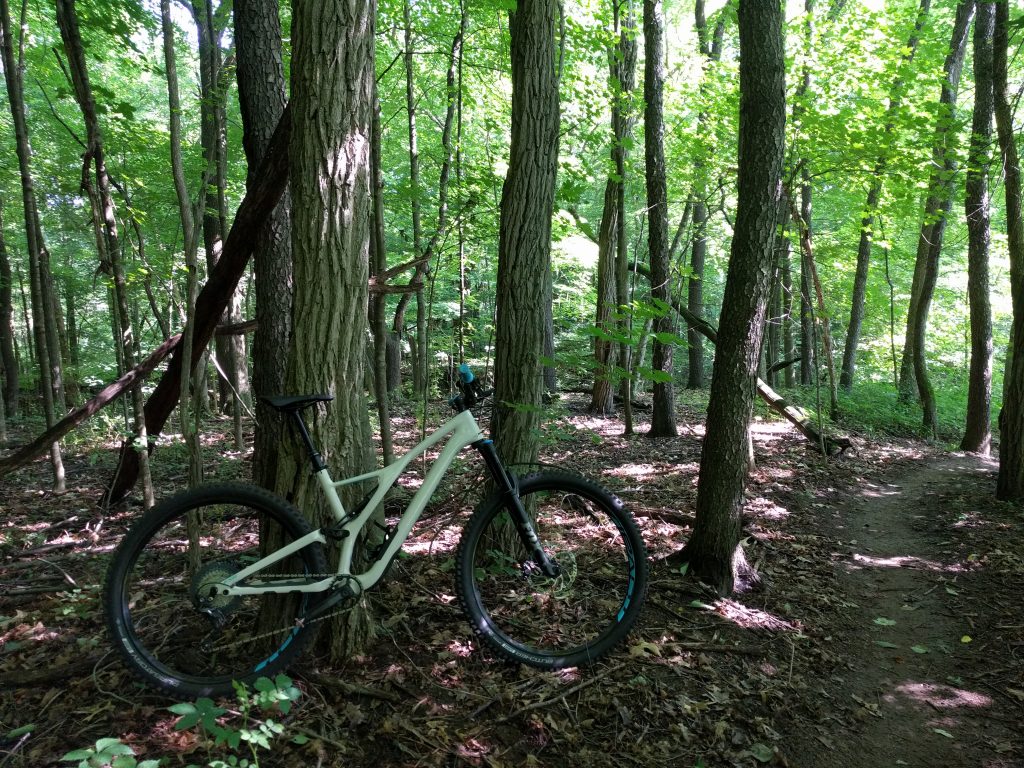 Long travel suspension. Does anyone need it in SW Michigan? Nope. Does anyone need those sweet blue grips or that carbon fiber handlebar? Also nope. But they sure do add a heaping pile of interest and fun to your ride.
The long travel ( i.e. just "Stumpjumper") Stumpjumper is a great all around trail bike. The 150mm travel fork paired with 140mm of squish out back sucks up just about everything the trail can offer. The small bumps and chatter are nearly all gobbled up, allowing me to continue pedaling through the choppy sections. Speaking of pedaling, the suspension settles neatly into its midstroke providing a very stable pedal platform. My lockouts often go unused for all but the longest climbs. Honestly, I have never locked it all the way out. It just seems unnecessary.
Alright then, enough about going up. This thing can corner and descend. No big news flash there. It's what a fine trail bike these days is expected to do; it does it well, without being too much bike. The bike blends into the experience instead of being the focus of the descent.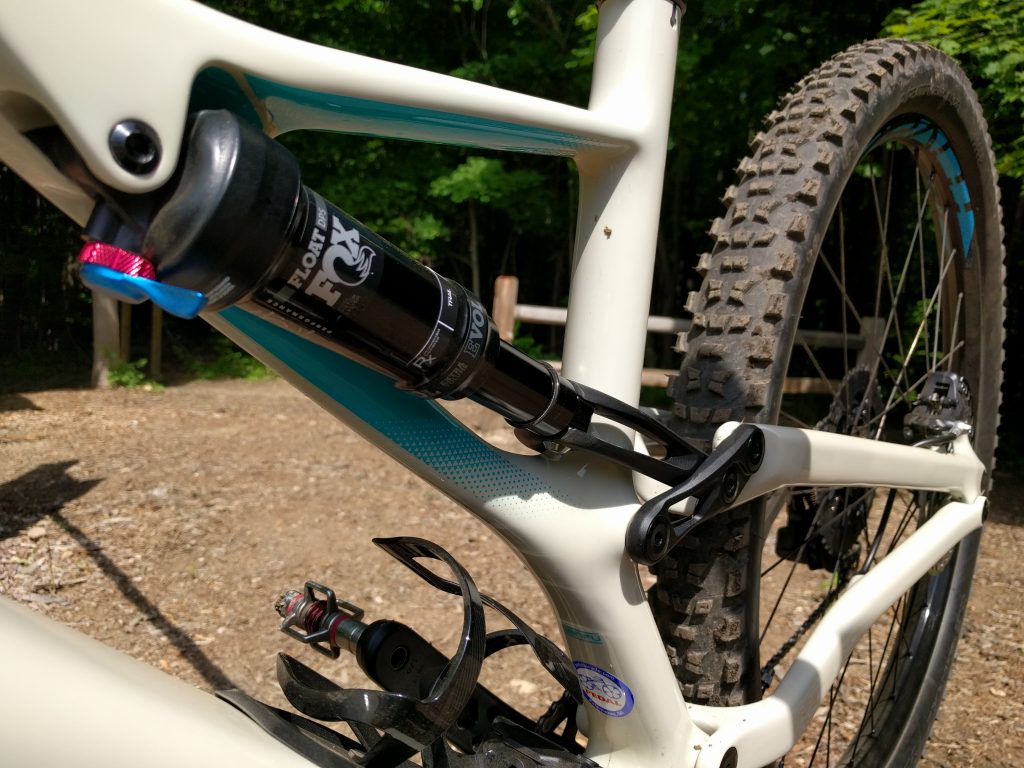 I like to catch some air from time to time. Fortunately, I think launch control must be in the listed specifications. I've accidentally overshot a table top, landing pretty smoothly deep down the backside to my slightly puckered surprise. Just drop the post, get some speed, load up the suspension at the jump base, and let the magic happen.
It is not all unicorns and rainbows however. The tires did have a pretty steep learning curve for me. They have great grip but break traction with little warning when laying the bike down hard in corners. The front tire seems to like being loaded up with more weight in the corners than I'm used to. Perhaps we just need some more time to become used to each other. In the meantime, the accidental two wheel drifts look pretty cool!
Finally, you can occasionally feel the extra couple of pounds a big squishy bike comes with. For the majority of the time, I am blissfully unaware that I'm riding something five pounds heavier than my rigid hardtail. Probably because I spend more time pedaling and less time worrying about front wheel placement and lifting my butt from the saddle at the most opportune time. Every once in a while the weight makes itself known for a brief moment. That moment quickly fades into focus on the upcoming corner or concerns about that sizable breakfast burrito earlier. It's not a XC race rig and that's Ok by me.
Squishy and I need some time to get used to each other's style (How am I faster on climbs and not so much on descents?). Coming from my rigid 29er, I think I have some habits that don't work in my favor on a full suspension bike. I look forward to learning and improving with the Stumpjumper because it's so damn fun!