2018 Specialized CruX Expert X1
Editor's note: In the continuing series of bike reviews by employees, here's one from J'Son, the manager of our Romence Road location. When we announced this program, J'Son was very decisive in his choice of bike, something for dirt road racing and cyclocross. J'Son chose to write his review as more of a Q&A than a short story. Here we go: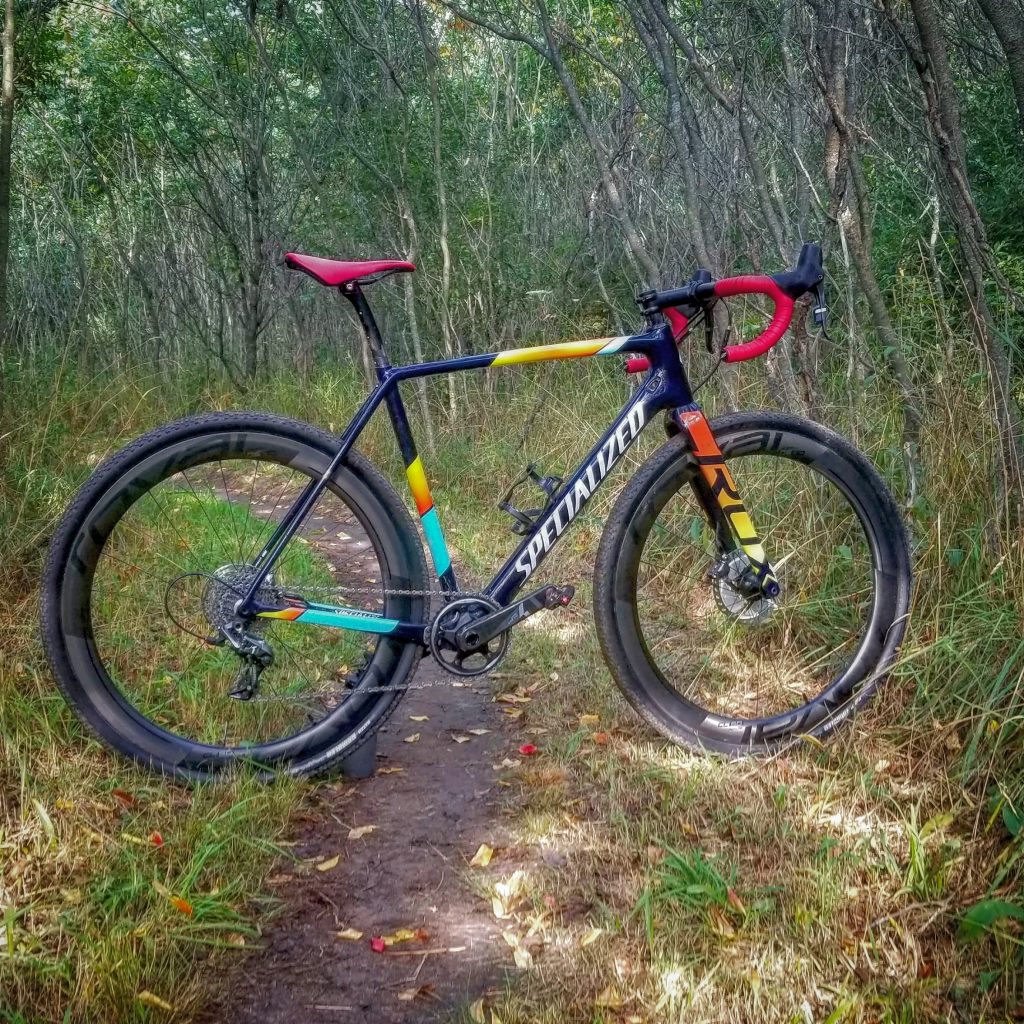 Why did you choose this one?
I chose the Specialized Crux as it was, at the time, the one bike that I was missing from my collection. A collection consisting of a cross country race bike, a fully capable trail bike, a fat bike and a comfort/endurance road bike. If there was one bike I felt I was missing from my collection, it would have to be one that could tackle both gravel road riding while also being very at home during a cyclocross event.
What do I like about my Crux?
Almost everything. I bought the CruX looking for a bike that was light, fast and responsive. What I ended up with was just that and much more. Is the bike light? Yes, weighing in at 16 lbs. for a disc brake cross bike, I would say that this thing is extremely light. Is the bike fast? Yes, if only my motor were in better shape, I would be able to tell you just how fast this thing could be. Responsive? Yes, I feel like this thing is every bit as responsive as my cross-country race bike. However, being light, fast and responsive is just a small part of it. The Crux is one of the most versatile bikes I have ever owned. I have ridden this bike during a gravel road race, on fast paced group rides, on causal rides with the wife, hammering through some tight twisty single track and soon, I'll be racing it during cyclocross races. The bike's personality has the ability to change with something as simple as a tire swap.
Oh… and this bike is beautiful!
What don't I like about my CruX?
Hummm? If I were to have to pick one thing, I would have to say that the stand over clearance drives me nuts. Having short legs definitely has it disadvantages when it comes to top tube clearance. The CruX definitely doesn't do me any favors in that department. In fact, the 82.4cm stand over height of my 56cm CruX is 5.7cm taller than my 56cm road bike. Ouch!
What would I change about my CruX?
The stock wheels and handlebar. While the stock wheels are wide and relativity light, I truly prefer a lightweight, aerodynamic wheelset, such as the Roval CL50 wheels that I ended up swapping to. As for the handlebar, I feel that a carbon bar would do wonders for the comfort of the bike. Due to the fact that I often take this bike into some pretty harsh environments, I feel a carbon bar would really help to soften up the front end a little.