This bike. I've wanted to write about this bike since before it even showed up late last fall, but it's taken me a while to, well, get it together.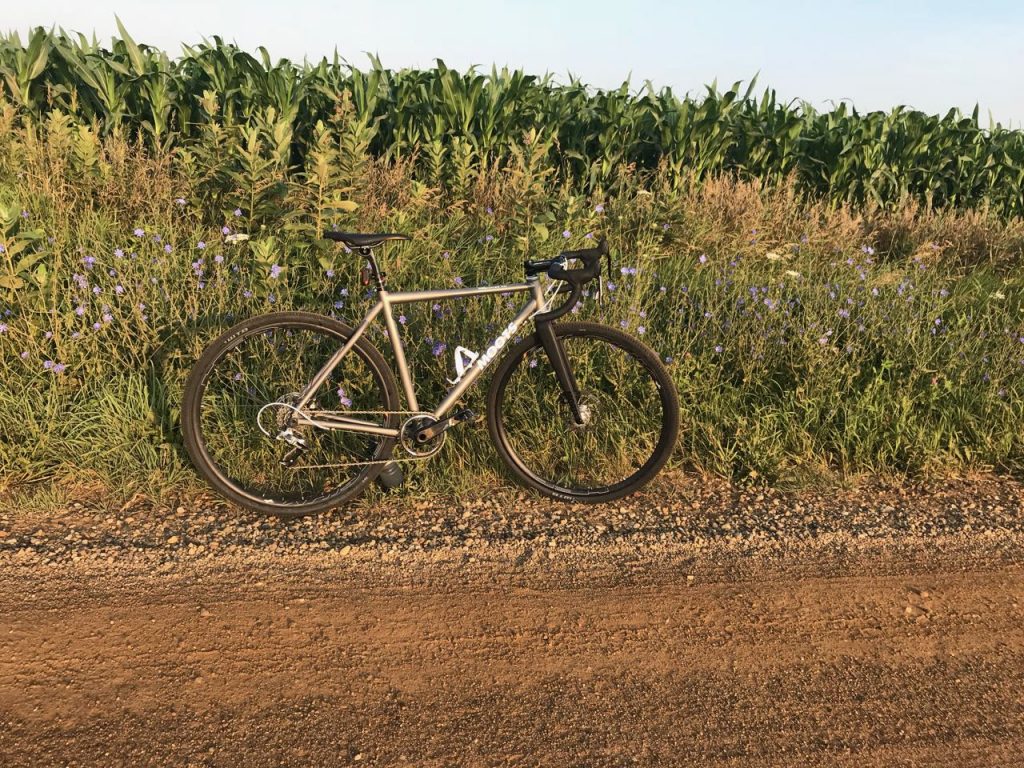 This bike is constructed around a Moots Psychlo-X RSL frame, ostensibly a cyclocross frame. Like many other bike brands and manufacturers, the Psycho-X is a bit more than a CX bike, particularly in that it has room for 40mm tires, which is super great, because I like to use my cross bikes for more than cross, and I'm on the bigger-tire bandwagon. How is does it differ from a Routt or a Routt 45? For one, this bike is longer and lower, plus it has a higher bottom bracket. I looked long and hard at the Moots bikes and geometry charts before picking this one, and I'm very pleased with the result.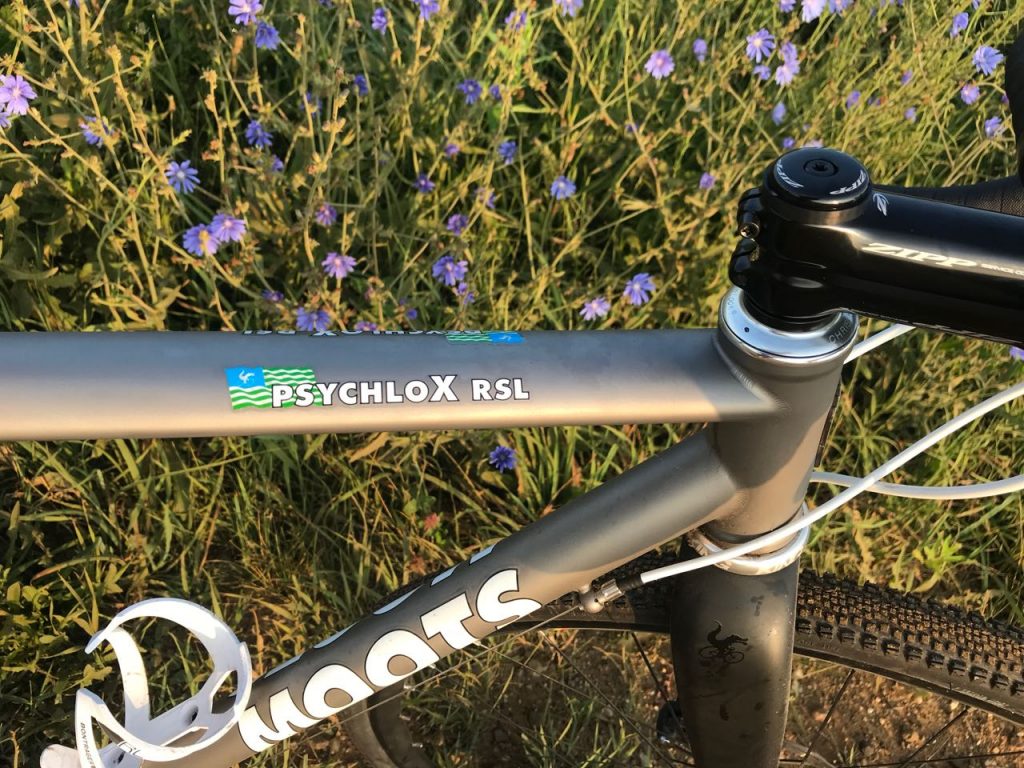 The RSL is Moots-speak for "top shelf." The RSL bikes are made of special tubing and are all bespoke. There are no RSL frames laying around the Moots shop waiting for a lucky rider. Expect a 5-8 week lead time for one of these puppies. The good thing is that you get to specify lots of stuff. My list of desires was small: white decals, external shift cable routing, a silver headset and no provisions for a front derailleur.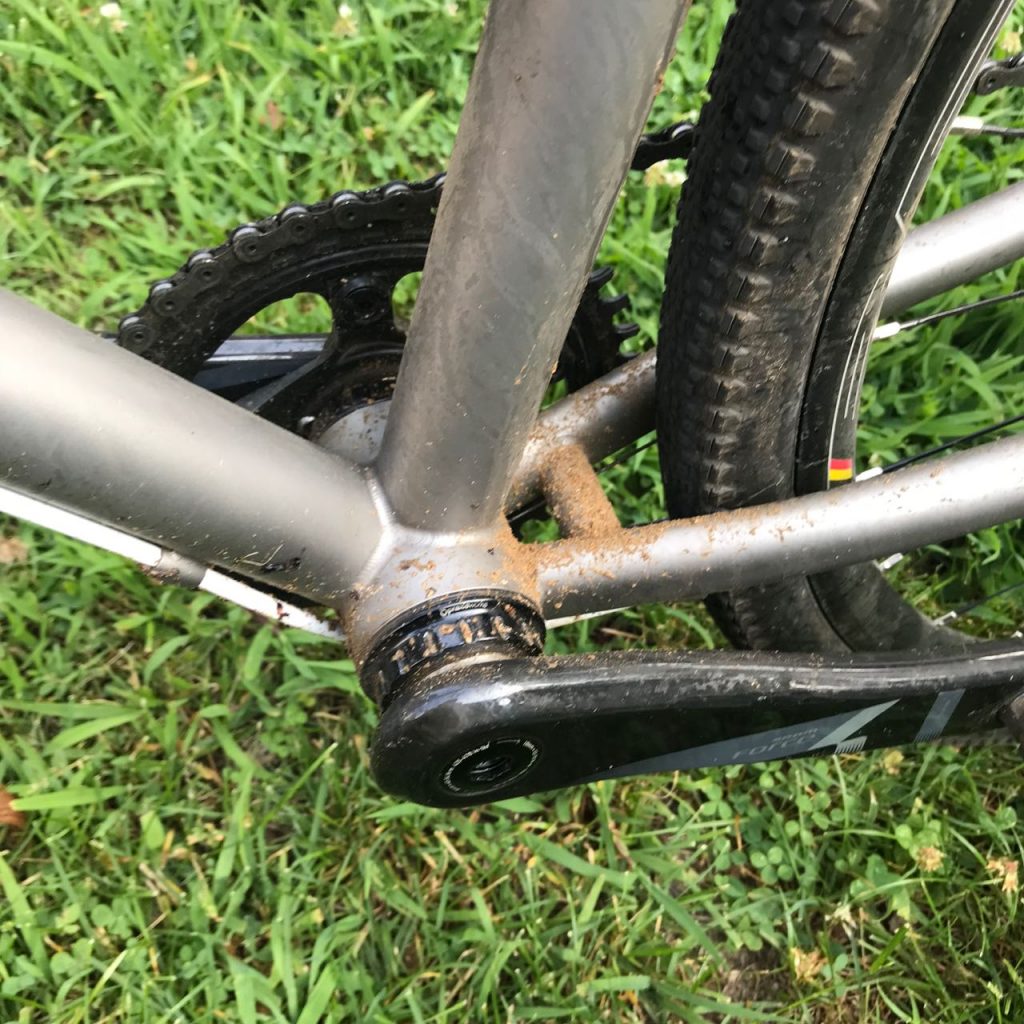 Everything else includes:
ZIPP bar and stem.
Rival drivetrain.
Shimano mechanical disk brakes.
Wheels I've been dragging around for a few years: HED Belgian rims laced to Chris King hubs.
Tires, for now at least, are WTB Riddler 700×32 set up tubeless.
A carbon Bontrager seatpost capped with a WTB Silverado saddle.
Time ATAC pedals.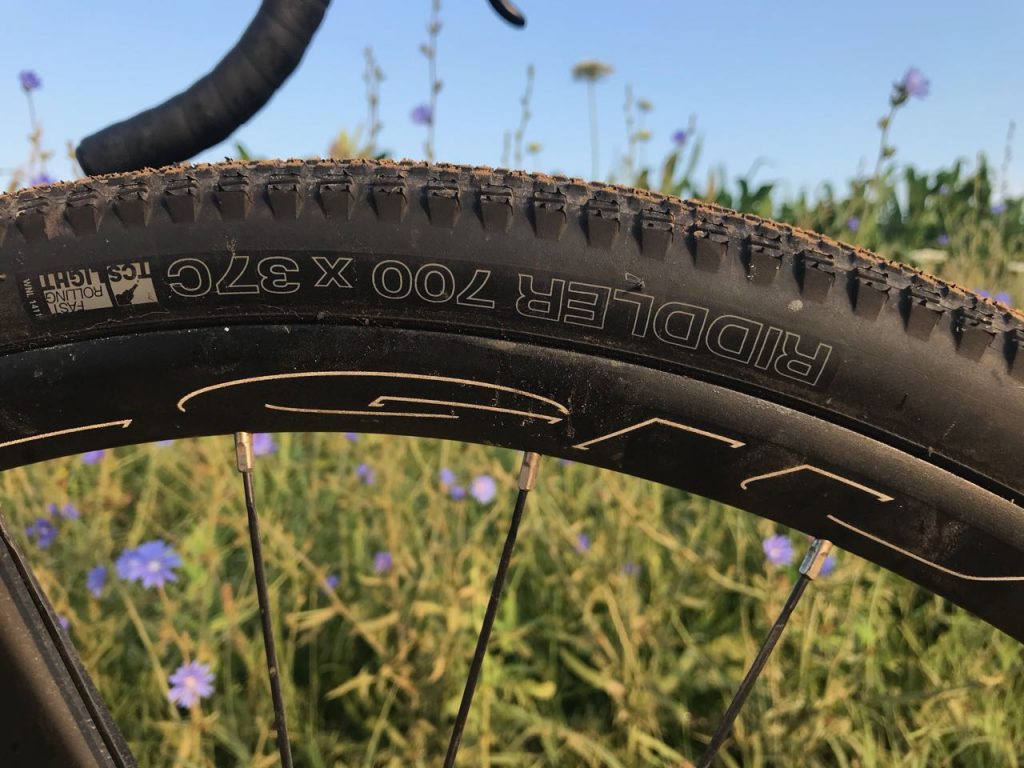 I'd hoped to get this thing together in time for a cross race or two last year, but I didn't get the frame until winter had settled in. It's taken me until recently to get enough miles on the bike to have nearly meaningful commentary.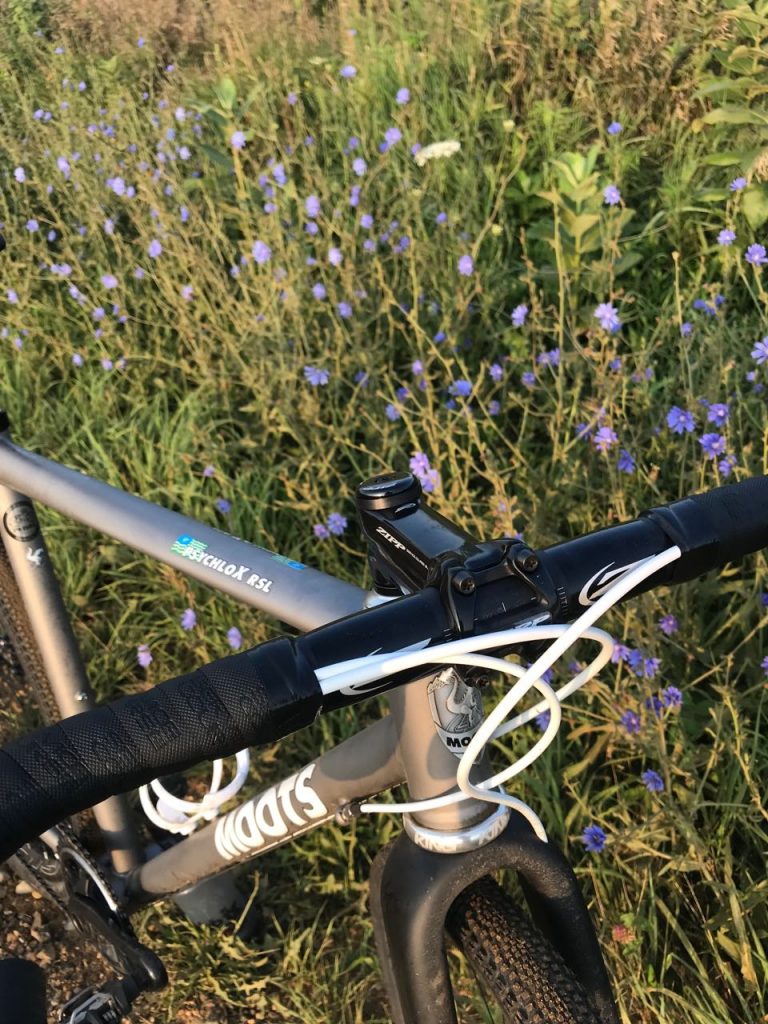 It's great! The ride is smooth as butter. The welds are lovely. It has a very comfortable cockpit. Actually, the cockpit is amazingly comfortable. I might have to try this Zipp stuff on another bike and see how it translates. I'm super happy with this thing and the experiences we've had together.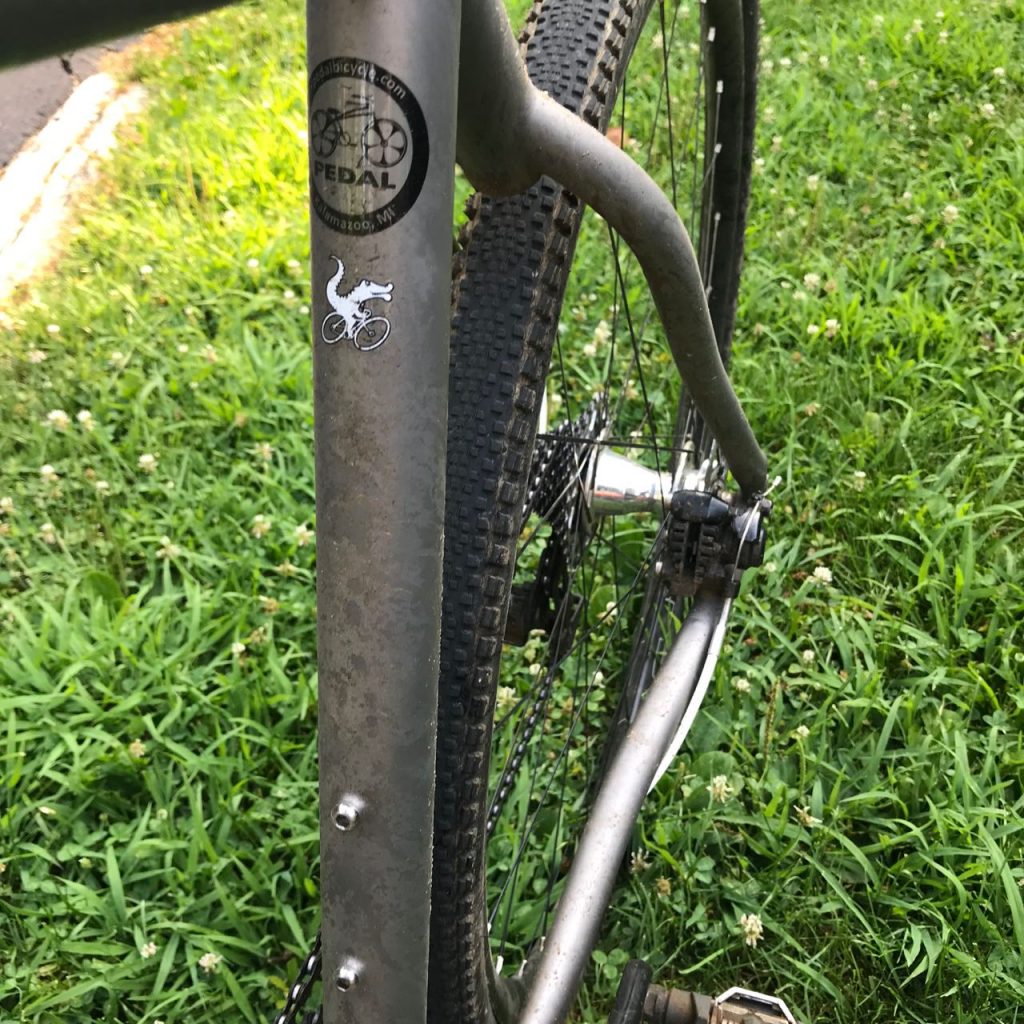 I woke up this morning, downed a few gulps of coffee, grabbed this bike and hit the road. The National Weather Service tells me that it was 72 degrees and 84% humidity. What fun! Pavement. Dirt. Heat. Humidity. Bugs. It's this type of thing — the going out and being in the summer and sweating so much you spend the rest of the day trying to drink enough water to rehydrate — that warms my soul in the winter.
Lots of people think of bikes as toys, which doesn't really appeal to me. Some folks think of 'em as machines, which is fair enough. I think of 'em as friends with whom I'm able to look out on the landscape of my community and often as not look inside to figure out what I think and how I might fit into the human experience.
This bike has all the makings of a good friend.